Storage Technology
From Guardian Vaults
What to Look For In A Fireproof Safe
If you have valuables, such as gold, you want to store them in a safe. After doing some research, you've realised that a standard safe won't do. Yes, it might foil burglars, but you could still lose it all if a fire breaks out. That's caused you to wonder about getting a fireproof safe. Let's go over what to look for in a fireproof safe.
Fireproof Rating
You probably want to know, "Do fireproof safes work?" They do, but you have to choose one that can withstand intense temperatures. If you choose a fireproof safe with a low rating, it won't protect your gold and other valuables if a fire breaks out. Look at the UL rating before choosing a fire safe. The rating consists of two numbers that indicate how your safe will perform in a fire.
Assume a fireproof safe has a rating of 350, 1 hour. That means that the internal temperature will be less than 350 degrees Celsius for at least an hour during a fire. Consider what you are storing when choosing the fireproof rating. For example, Documents can resist up to 230 degrees but may perish if exposed to a higher heat.
Cash Rating
Safes also have a cash rating. This refers to the level of security the safe provides. The cash rating is essentially the amount an insurance company would cover for the items kept in a safe. The higher the rating, the more secure the safe is. Remember that some fireproof safes are only meant to protect documents in case of a fire. These safes do not have high cash ratings, so do your research and find one that will protect your valuables.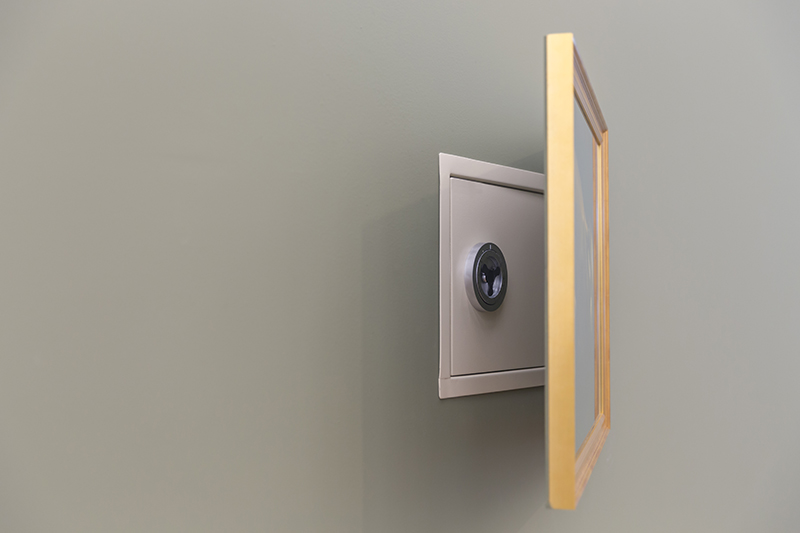 And while the cost of the safe may set you back, it must also be considered the cost of insuring and of securing the safe within your home or workplace.
Waterproofing
When considering what to look for in a fireproof safe, waterproofing is probably the last thing on your mind. However, waterproofing is critical for a fireproof safe. First, Australian homes see their fair share of floods, so that's a cause for concern. Second, if there's a fire, water will be used to put it out. You don't want that water to get into your safe. While most fireproof safes are waterproof, do your due diligence before selecting one. It would be a shame to get a highly rated fireproof safe, only to find out that water leaks into it.
The Cost
When going over what to look for in a fireproof safe, you also need to consider the cost. Midrange fireproof safes generally cost around $3,500, but you can spend much more. Be wary of getting a cheap safe. It might not hold up during an intense fire. And while the cost of the safe may set you back, it must also be considered the cost of insuring and of securing the safe within your home or workplace.
Choosing a Spot for the Safe
Even if you buy the best fireproof safe in all of Australia, you need to be mindful of where you put it. Thieves are getting smarter and smarter, and if they see a safe, they will try to find a way to break into it. The more accessible it is the more noticeable it will be. Although costly, securing a safe within flooring or a wall is a popular method.
Are Safe Deposit Boxes Fireproof?
Guardian Vault's Safe Deposit Boxes are fireproof and water-resistant. When considering the cost of the safe, securing it and insuring it, Safe Deposit Boxes can provide a cost effective option. If you want to keep your valuables safe without the stress of hiding your safe or paying top dollar, consider using Guardian Vaults.
Disclaimers: Guardian Vaults Holdings Pty Ltd, Registered Office, Scottish House, 100 William Street, Melbourne, Victoria, 3000. ACN 138618176 ("Guardian Vaults") All rights reserved. Any reproduction, copying, or redistribution, in whole or in part, is prohibited without written permission from the publisher and/or the author. Information contained herein is believed to be reliable, but its accuracy cannot be guaranteed. It is not designed to meet your personal situation. Guardian Vaults, its officers, agents, representatives and employees do not hold an Australian Financial Services License (AFSL), are not an authorised representative of an AFSL and otherwise are not qualified to provide you with advice of any kind in relation to financial products. If you require advice about a financial product, you should contact a properly licensed or authorised financial advisor. The information is indicative and general in nature only and is prepared for information purposes only and does not purport to contain all matters relevant to any particular investment. Subject to any terms implied by law and which cannot be excluded, Guardian Vaults, shall not be liable for any errors, omissions, defects or misrepresentations (including by reasons of negligence, negligent misstatement or otherwise) or for any loss or damage (direct or indirect) suffered by persons who use or rely on such information. The opinions expressed herein are those of the publisher and/or the author and may not be representative of the opinions of Guardian Vaults, its officers, agents, representatives and employees. Such information does not take into account the particular circumstances, investment objectives and needs for investment of any person, or purport to be comprehensive or constitute investment or financial product advice and should not be relied upon as such. Past performance is not indicative of future results. Due to various factors, including changing market conditions and/or laws the content may no longer be reflective of current opinions or positions. You should seek professional advice before you decide to invest or consider any action based on the information provided. If you do not agree with any of the above disclaimers, you should immediately cease viewing or making use of any of the information provided.