Bullion Investment and Storage
Buy, store and enjoy the Guardian Vaults experience
Bullion investment
Through Guardian Gold Australia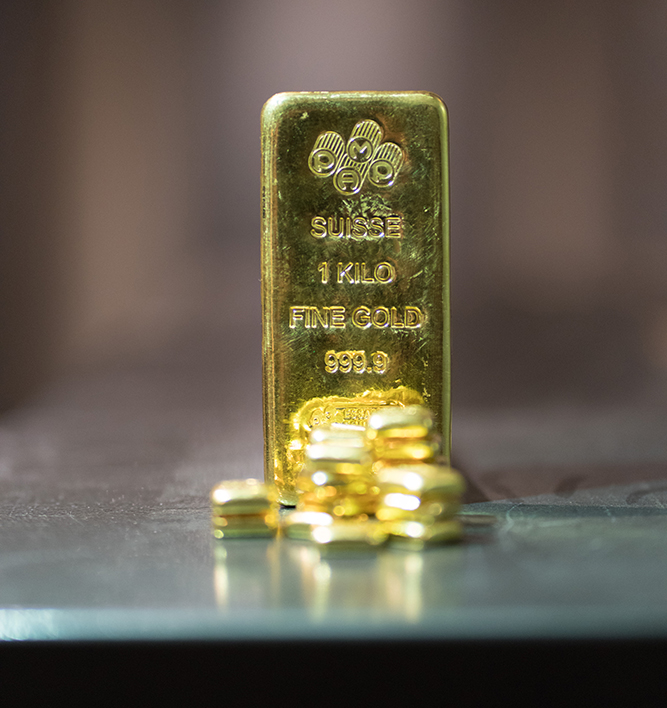 Guardian Vaults' partner brand, Guardian Gold, enables seamless solution storage of Gold & Silver Bullion in both Melbourne & Sydney.
Guardian Gold provides a 24/7 platform to buy bullion, including Gold and Silver. Due to the unique partnership, Guardian Gold allows collection from its secure facility, with the option to seamlessly store and add additional liability coverage. The ideal solution for any type of investor. Providing a secure, simple and seamless way to invest in physical metals, securely, with peace of mind.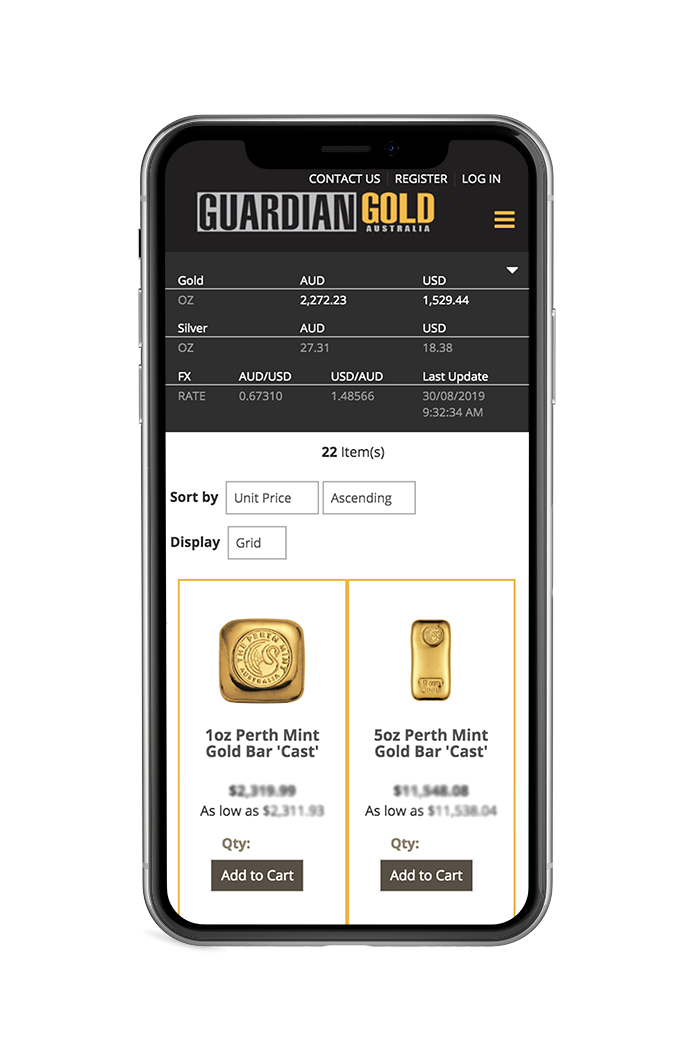 Seamless Bullion Storage Solution
Why buy and store with Guardian Gold
No hidden fees

No hidden delivery or logistics charges. Logistics are included in the price.

Store in a secure environment

Collect or store your bullion in a secure environment, giving yourself peace of mind.

All in one facility

Have control over purchasing liability coverage and storage in one secure facility.

24/7 buying platform

Buy at any time with the Guardian Gold platform. Don't be limited by the market opening times.
Choose items you want
Choose the items you want within the Guardian Gold platform from Australian and International Mints. These items will be added to your cart.
Complete purchase
Payment is required within 24 hours by Electronic Funds Transfer or BPAY. Credit Card payments will only be accepted at the office.
Collect or store at Guardian Vaults
A consultant will contact you when your purchase is ready for collection from either our Melbourne or Sydney vault. If you are storing with Guardian Vaults you can simply transfer your purchase into your safe deposit box or bullion safe.
The guardian difference
Want to know more?
Contact us directly to speak to one of our friendly consultants in Sydney or Melbourne, to best understand what sets Guardian Gold apart from the competition.