Level 1, 55 Collins St, Melbourne
Guardian Vault's response to the rapidly changing COVID-19 situation around the globe is guided by foremost our concern for our valued clients, staff and the wider community. Please click here to find out more about our current operating hours.
Weekday Hours:
Collins Street Melbourne facility will be closed from 15th Feb to 17 Feb as part of the 5 day lock down.4
After 18th Feb, Collins Street Melbourne facility will open from 10am to 1pm Monday to Friday. To book an appointment, email us directly here.
Access will be via appointment only. Please make your booking here.
Upcoming Public Holidays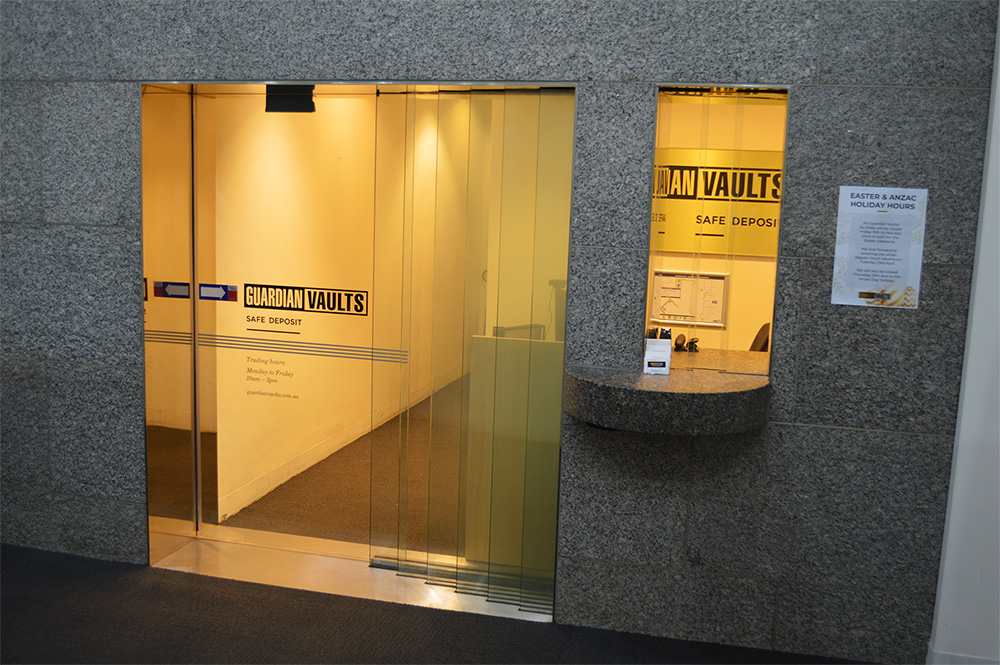 Guardian Vaults is located Level 1, 55 Collins St, Melbourne