Gold and Silver News
From Guardian Vaults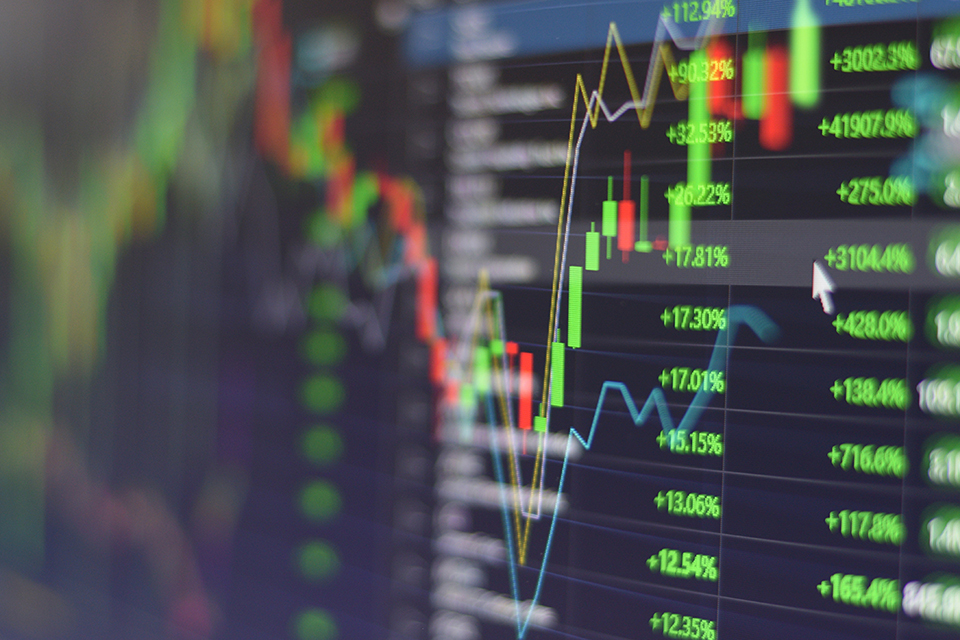 Coronavirus Impacting the Gold Market
CORONAVIRUS IMPACTING GLOBAL MARKETS
In response to the concerns around COVID-19 Virus and the resulting supply chain pressures and impact on global growth, the US Federal Reserve slashed the Fed Funds rate by 50 basis points at the beginning of Tuesday (Wed AU) trading in the States. Equity markets tumbled again for the second time in less than 7 days, with traders abandoning risk-based assets for the safe harbor of gold and long-dated treasuries.
Gold rallied 1.5% on the news to above US$1,620 (AU$2,433), building on its seven-year highs, and at the time of writing is sat above US$1,640.
RESERVE BANK TAKES ACTION
This followed the Reserve Bank of Australia's decision on Tuesday, to cut the official cash rate 0.25 percentage points to 0.5 percent. A low not seen since the turbulence of the 2008 Global Financial Crisis. This does leave us with the question of where can the RBA go from here? It is generally understood that any further cut in a cash rate of 0.25 percent would likely result in a program of 'Quantitative Easing' or QE. However, it wouldn't be Mortgage Backed Securities that the RBA will be purchasing on mass as we saw with the Fed in the US following the GFC.
It may be timely to remember that when the markets cough, it's usually the average Joe / Jill that ends up with the flu
It will more than likely consist of a program of purchasing Bonds and Cash securities, pushing up the price of those securities which in turn forces the yields to drop – the theory is this drop in yields will then be felt in the wider economy, reducing the cost of lending and making your monthly mortgage repayment more affordable.
CAN THE SAME TACTICS WORK AGAIN?
Along with the rate cut came a call for Australians to spend, spend, spend, with rumours of a return to a 'one-off' bonus payments system. The $900 handouts of 2009 were an intravenous injection of stimulus, meant to be spent frivolously on that new laptop you wanted but couldn't afford or that much needed weekend away. Any bonus payment in 2020, however, may face a very different challenge.
What happens when that laptop is out of stock or those airline flights cancelled?. With 'China Inc' struggling to meet demand amid the effects of COVID-19 and more and more citizens globally choosing to stay at home, any bonus stimulus may have very limited effect if any.
With all eyes now on the global efforts to contain COVID-19 Coronavirus and the potential impact on global trade, it may be timely to remember that when the markets cough, it's usually the average Joe / Jill that ends up with the flu.
For all your physical Gold Bullion investment, make sure to visit Guardian Gold, who can assist in the procurement of precious metals.
Disclaimers: Guardian Vaults Holdings Pty Ltd, Registered Office, Scottish House, 100 William Street, Melbourne, Victoria, 3000. ACN 138618176 ("Guardian Vaults") All rights reserved. Any reproduction, copying, or redistribution, in whole or in part, is prohibited without written permission from the publisher and/or the author. Information contained herein is believed to be reliable, but its accuracy cannot be guaranteed. It is not designed to meet your personal situation. Guardian Vaults, its officers, agents, representatives and employees do not hold an Australian Financial Services License (AFSL), are not an authorised representative of an AFSL and otherwise are not qualified to provide you with advice of any kind in relation to financial products. If you require advice about a financial product, you should contact a properly licensed or authorised financial advisor. The information is indicative and general in nature only and is prepared for information purposes only and does not purport to contain all matters relevant to any particular investment. Subject to any terms implied by law and which cannot be excluded, Guardian Vaults, shall not be liable for any errors, omissions, defects or misrepresentations (including by reasons of negligence, negligent misstatement or otherwise) or for any loss or damage (direct or indirect) suffered by persons who use or rely on such information. The opinions expressed herein are those of the publisher and/or the author and may not be representative of the opinions of Guardian Vaults, its officers, agents, representatives and employees. Such information does not take into account the particular circumstances, investment objectives and needs for investment of any person, or purport to be comprehensive or constitute investment or financial product advice and should not be relied upon as such. Past performance is not indicative of future results. Due to various factors, including changing market conditions and/or laws the content may no longer be reflective of current opinions or positions. You should seek professional advice before you decide to invest or consider any action based on the information provided. If you do not agree with any of the above disclaimers, you should immediately cease viewing or making use of any of the information provided.