Please provide your details to reserve space at Guardian Vaults.
Please provide your details to reserve space at Guardian Vaults.
Please provide your details to reserve space at Guardian Vaults.
Please provide your details to reserve space at Guardian Vaults.
Please provide your details to reserve space at Guardian Vaults.
Safe Deposit Boxes
From Guardian Vaults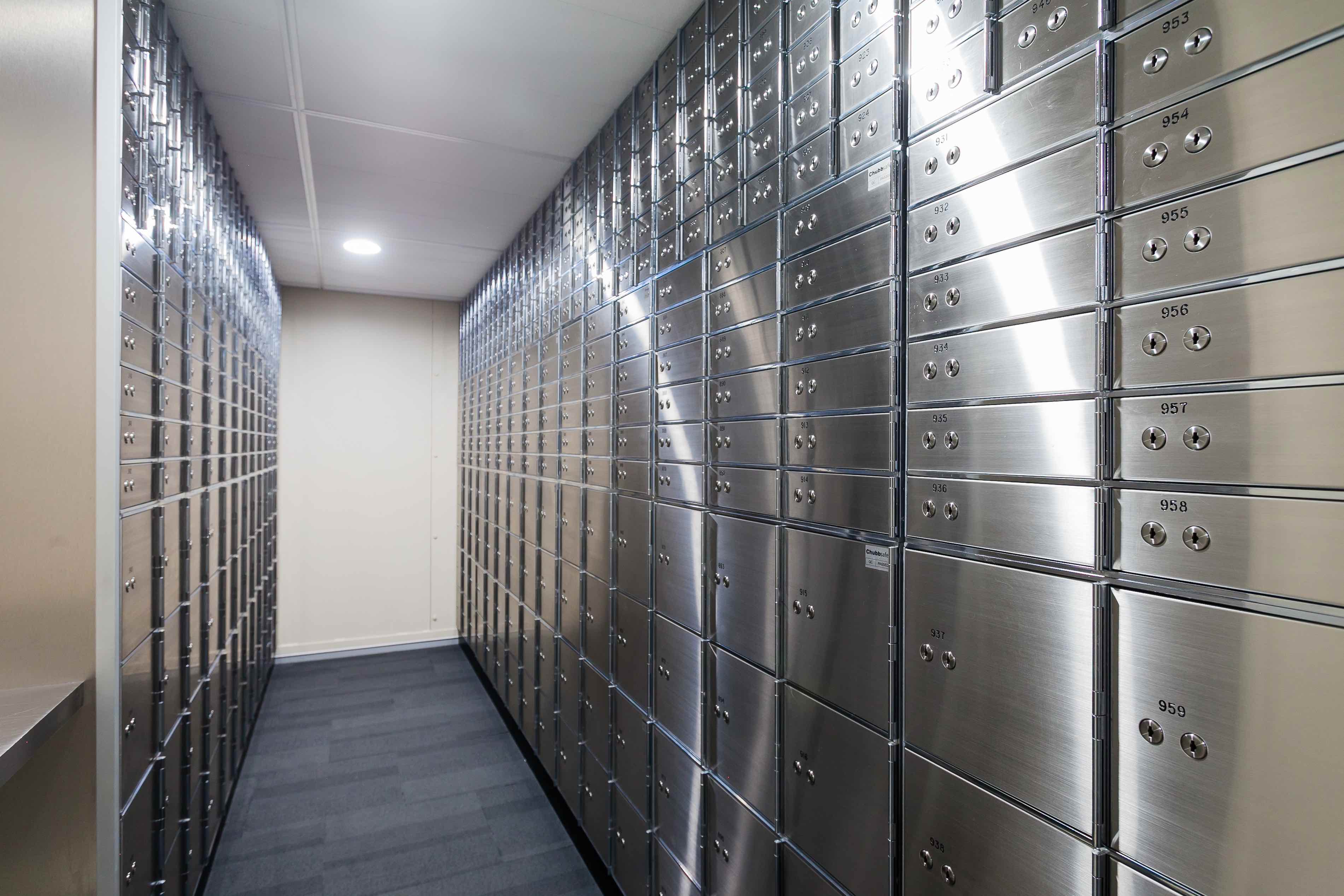 5 Reasons People Hire a Safe Deposit Box in Australia
Everybody has items that are valuable or irreplaceable; you may have something that falls into both of these categories. Where you choose to keep your valuables is entirely your choice, but if you want to be 100% sure that your items are as secure as possible, you might want to consider a Safe Deposit Box.
If you're not sure whether it's the right decision for you, here are five common reasons people have safe deposit boxes in Australia.
1. It's an Easy Solution for Storing Valuables
Whether you need to store valuable items in the short term while you are studying or on business in Melbourne or Sydney, or longer term, you can rest assured your items are safe. You and your registered account holders know exactly where the deposited items are and there's no need to go to the expense or inconvenience of installing a safe deposit box at your property.
2. Precious Items Are Protected from Damage
Whether it's overseas property documents, passports, jewellery, an heirloom, or something else entirely, a safe deposit box means you don't have to take the risk of keeping your valuables at home or work or carrying them on your person. When your items are placed in a safe deposit box, they are protected from extreme temperatures, fires, floods, natural disasters and theft. It's a major reason why people have safe deposit boxes.
3. You Benefit from Cutting-Edge Theft Protection
Our highly secure facilities are built to the most stringent security standards and are securely monitored 24/7. In addition, we have invested significantly in the security measures we employ to achieve the ultimate sophistication in protecting assets and valuables, some of which cannot be revealed. Whatever the value of your possessions, you know that nobody can access them except for you and your authorised account holders.
4. You Are Assured of Privacy
With a Guardian Vaults safe deposit box, you don't have to answer to anybody when you want to access your valuables. You have unlimited access to your safe deposit box on any weekday between 9 am and 5 pm and on alternate Saturdays between 10 am and 1 pm. There are benches within the vault and private viewing rooms are available. These are camera-free so you have complete privacy to view, add or take away the contents.
5. You Can Choose Who Has Access
The account holder can nominate up to four people to have registered access to the safety deposit box. Each person will need to register to be able to access our facility. This is because they will enter through a triad gateway, which includes a biometric hand reading, digital photograph, and a unique pin code.
Why Do People Have Safe Deposit Boxes?
People choose safe deposit boxes because they are the best way to keep valuable items safe. With a Guardian Vaults safe deposit box, each registered user knows exactly how and where they can access the items so there is no need to transport those items or pass them around. Guardian Vaults takes the security of your valuables seriously. Our facilities in Melbourne and Sydney are built to surpass the existing levels of security offered elsewhere.

Disclaimers: Guardian Vaults Holdings Pty Ltd, Registered Office, Scottish House, 100 William Street, Melbourne, Victoria, 3000. ACN 138618176 ("Guardian Vaults") All rights reserved. Any reproduction, copying, or redistribution, in whole or in part, is prohibited without written permission from the publisher and/or the author. Information contained herein is believed to be reliable, but its accuracy cannot be guaranteed. It is not designed to meet your personal situation. Guardian Vaults, its officers, agents, representatives and employees do not hold an Australian Financial Services License (AFSL), are not an authorised representative of an AFSL and otherwise are not qualified to provide you with advice of any kind in relation to financial products. If you require advice about a financial product, you should contact a properly licensed or authorised financial advisor. The information is indicative and general in nature only and is prepared for information purposes only and does not purport to contain all matters relevant to any particular investment. Subject to any terms implied by law and which cannot be excluded, Guardian Vaults, shall not be liable for any errors, omissions, defects or misrepresentations (including by reasons of negligence, negligent misstatement or otherwise) or for any loss or damage (direct or indirect) suffered by persons who use or rely on such information. The opinions expressed herein are those of the publisher and/or the author and may not be representative of the opinions of Guardian Vaults, its officers, agents, representatives and employees. Such information does not take into account the particular circumstances, investment objectives and needs for investment of any person, or purport to be comprehensive or constitute investment or financial product advice and should not be relied upon as such. Past performance is not indicative of future results. Due to various factors, including changing market conditions and/or laws the content may no longer be reflective of current opinions or positions. You should seek professional advice before you decide to invest or consider any action based on the information provided. If you do not agree with any of the above disclaimers, you should immediately cease viewing or making use of any of the information provided.