Please provide your details to reserve space at Guardian Vaults.
Please provide your details to reserve space at Guardian Vaults.
Please provide your details to reserve space at Guardian Vaults.
Please provide your details to reserve space at Guardian Vaults.
Please provide your details to reserve space at Guardian Vaults.
Gold and Silver News
From Guardian Vaults
The Cost of Home Security
Securely protecting valuable and precious items in your home can be a costly and time-consuming exercise. But is there a more convenient alternative?
Depending on the size of your home, installing a security system can be quite complicated, as there are a variety of security systems available – working through the myriad of options can be confusing. The security parameters required for the monitoring of entrances, windows and even individual rooms is complex, requiring experts to facilitate the ideal system tailored to your individual needs.
Given the nature of these complexities, the initial installation expenses to establish a comprehensive security system can run into thousands and even tens of thousands of dollars. Most security systems, once installed, are then monitored off-site by an external agent. This can also include vehicle surveillance whereby they drive past your home intermittently weekly, daily or hourly. This ongoing management and surveillance adds markedly to the initial outlay and ends up being beyond most people's budget.
Then there is the annoyance of having to enter codes each time you enter and exit, something that many people find can be frustrating. Security systems that offer individual rooms to be alarmed at night can also cause issues when young children or pets wander into a secured room, setting off the alarm. The irritation of this, coupled with having to contact the security company and going through identity validation, can be a great inconvenience at two o'clock in the morning.
Even once you have installed a comprehensive security system to protect from intruders and theft, it is only one facet of the risks to precious and valuable items. The other issues arise from fire, water or accidental damage. These cannot be mitigated against by a security system unless you store them in a personal safe. This further adds to your expenses, as the purchase of a home safe is a costly outlay and as their weight is significant they usually require specialised installation.
All of these security systems to protect your valuable items can become extremely expensive and overwhelming. The hassles and ongoing maintenance can cause unnecessary angst and worry, which belies the purpose of protecting your valuable items in the first place.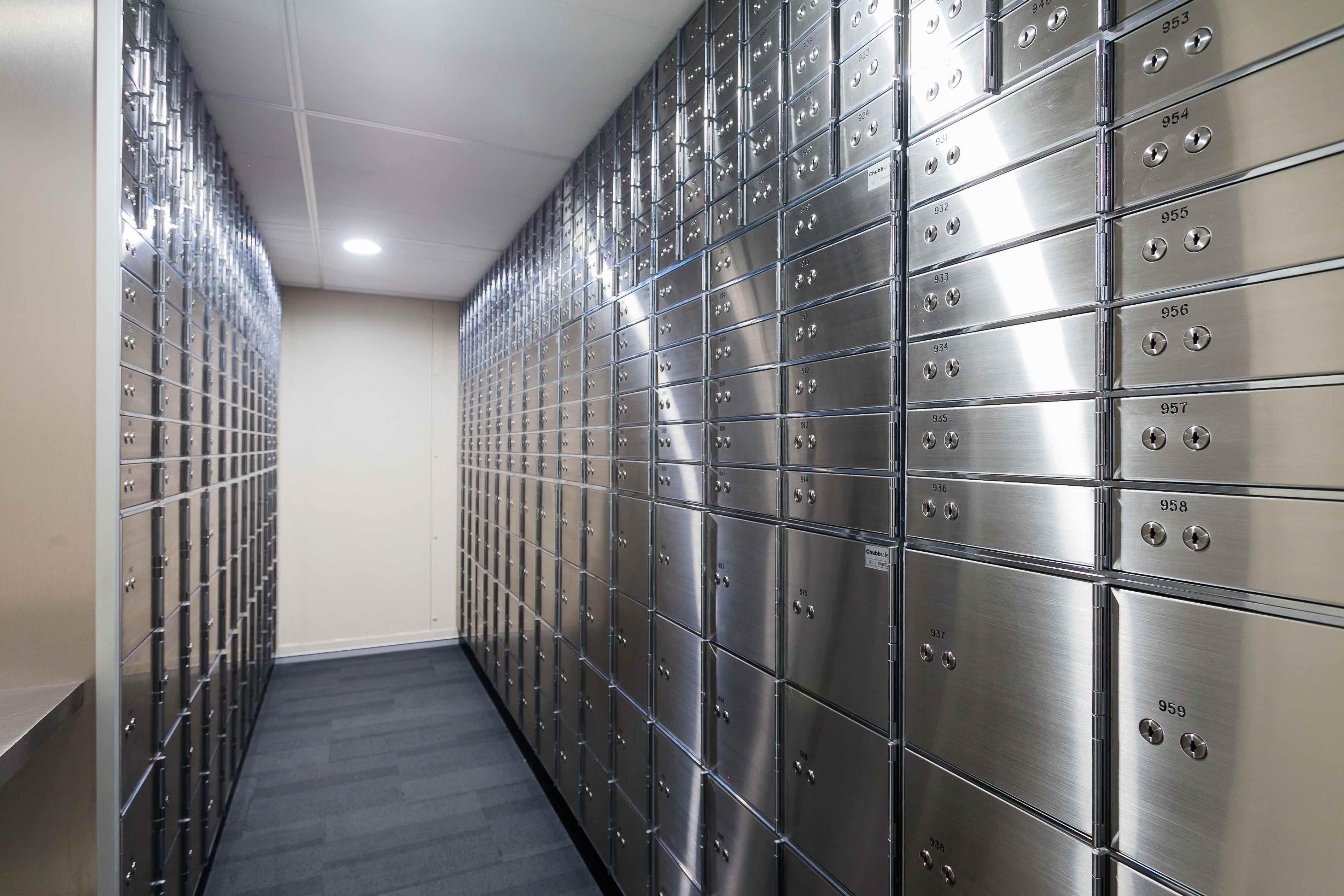 So, to eliminate and allay these expenses and concerns it is best to look towards the use of a safe deposit box. At Guardian Vaults, we specialise in the safe and secure storage of precious and valuable items from gold to precious heirlooms and financial documents. Guardian Vaults provide fingerprint scanning, security guards and vaults at each of our secure storage facilities. We pack all of your home tech security into the one location, removing all of the worry from you. Store your valuables and precious items in a safe deposit box and you can rest assured they are risk-free from damage and theft.
Contact us today to discuss the safe storage of your valuable items, and you could end up saving yourself the pain of those two o'clock alarm bells!
Disclaimers: Guardian Vaults Holdings Pty Ltd, Registered Office, Scottish House, 100 William Street, Melbourne, Victoria, 3000. ACN 138618176 ("Guardian Vaults") All rights reserved. Any reproduction, copying, or redistribution, in whole or in part, is prohibited without written permission from the publisher and/or the author. Information contained herein is believed to be reliable, but its accuracy cannot be guaranteed. It is not designed to meet your personal situation. Guardian Vaults, its officers, agents, representatives and employees do not hold an Australian Financial Services License (AFSL), are not an authorised representative of an AFSL and otherwise are not qualified to provide you with advice of any kind in relation to financial products. If you require advice about a financial product, you should contact a properly licensed or authorised financial advisor. The information is indicative and general in nature only and is prepared for information purposes only and does not purport to contain all matters relevant to any particular investment. Subject to any terms implied by law and which cannot be excluded, Guardian Vaults, shall not be liable for any errors, omissions, defects or misrepresentations (including by reasons of negligence, negligent misstatement or otherwise) or for any loss or damage (direct or indirect) suffered by persons who use or rely on such information. The opinions expressed herein are those of the publisher and/or the author and may not be representative of the opinions of Guardian Vaults, its officers, agents, representatives and employees. Such information does not take into account the particular circumstances, investment objectives and needs for investment of any person, or purport to be comprehensive or constitute investment or financial product advice and should not be relied upon as such. Past performance is not indicative of future results. Due to various factors, including changing market conditions and/or laws the content may no longer be reflective of current opinions or positions. You should seek professional advice before you decide to invest or consider any action based on the information provided. If you do not agree with any of the above disclaimers, you should immediately cease viewing or making use of any of the information provided.