Safe Deposit Boxes
From Guardian Vaults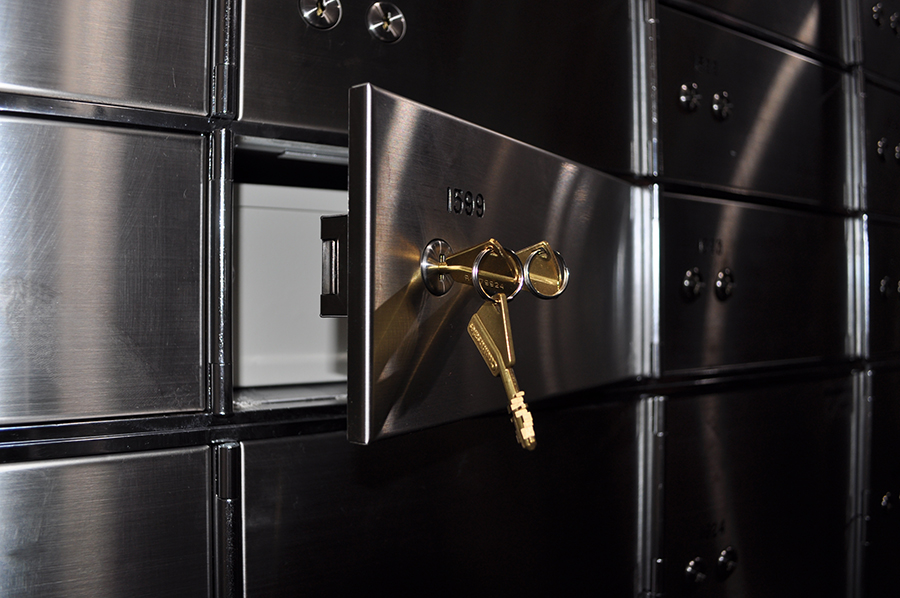 Private Safe Deposit Boxes vs Using a Bank
If you have valuables, such as expensive jewellery, bullion, or important documents, you can store them in a safe deposit box. You can choose a safe deposit box located at a bank or a private institution, and before you do so, you need to compare the two. After the comparison, you'll discover the reasons that so many people choose private secure storage instead of banks.
Privacy and Safe Deposit Boxes
If you rent a safe deposit box at the bank, you will have to provide lots of information. Australian banks require a variety of documents to open an account, and they also have access to financial information. Banks aren't afraid to use that information. For example, if you overdraft your account, the bank might not let you access your safe deposit box.
If you choose a private company, you will benefit from privacy. You will have to fill out an application, provide an ID, and provide proof of address, but that's it. The company won't have access to your financial information. Also, most private companies won't share any private information without a search warrant.
Some may find that storage of valuables within their chosen bank is beneficial, or even convenient. It's up to the individual and how they value the additional privacy of a private facility.
Regulations for Banks and Private Companies
If you open a safe deposit box at the bank, you will have to worry about Banking Law Regulations and government restrictions. The bank has control over your safe deposit box and will even have a set of keys to it.
Fortunately, you can avoid this problem by using private secure storage. Your key is required to open the safe deposit box. The institution does not own the box. You do.
Private secure storage facilities generally offer top-notch security. That includes physical and electronic security to ensure that your items are safe.
Security
Many banks are behind when it comes to security. They typically have basic security systems, so your valuables may be at risk. If something does happen, the bank likely won't compensate you for it. Instead, you'll need to cover your items on your homeowner's insurance policy to protect your financial interests.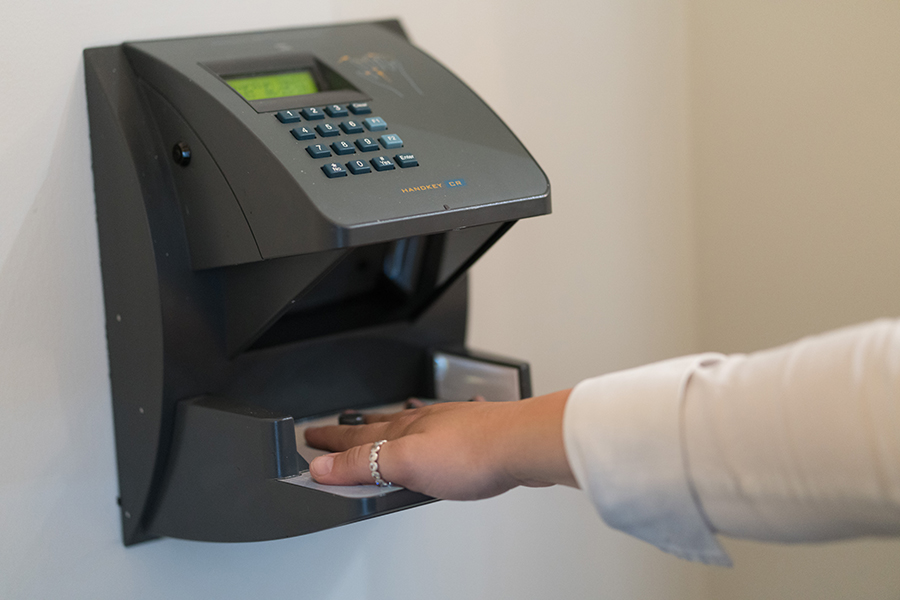 Biometric security is a feature often utilised by private Safe Deposit Box Facilities.
Private secure storage facilities generally offer top-notch security. That includes physical and electronic security to ensure that your items are safe. Also, many insure the contents of the safe deposit box, so if anything does happen, you will be covered.
It can be considered however that banks have more stability due to their size and the tendency of governments to support them during hard times. Private companies can then be perceived as more vulnerable to volatile economic conditions. Bankruptcy or other events however will not affect your valuables in storage in a private facility such as Guardian Vaults.
Accessing the Safe Deposit Box
If you have a safe deposit box in a bank, don't expect to have unlimited access. You will need to make an appointment during banking hours to get into your box, and the bank might only let you access it a set number of times each month or year. That is very frustrating.
You won't have these problems if you use private secure storage. Private companies tend to keep longer hours and can include Saturday hours. An advantage however, of choosing a bank Safe Deposit Box can be more varied locations. This can be a deciding factor, as private secure storage businesses typically have one facility.
Private Secure Storage — The Clear Winner
When you compare private secure storage and banks, the winner is clear. The benefits of using private secure storage add up, making it the right choice for those valuing privacy and high security in storing their valuables.
For assistance in finding the right secure storage option for you, contact a Guardian vaults consultant by clicking here.
Disclaimers: Guardian Vaults Holdings Pty Ltd, Registered Office, Scottish House, 100 William Street, Melbourne, Victoria, 3000. ACN 138618176 ("Guardian Vaults") All rights reserved. Any reproduction, copying, or redistribution, in whole or in part, is prohibited without written permission from the publisher and/or the author. Information contained herein is believed to be reliable, but its accuracy cannot be guaranteed. It is not designed to meet your personal situation. Guardian Vaults, its officers, agents, representatives and employees do not hold an Australian Financial Services License (AFSL), are not an authorised representative of an AFSL and otherwise are not qualified to provide you with advice of any kind in relation to financial products. If you require advice about a financial product, you should contact a properly licensed or authorised financial advisor. The information is indicative and general in nature only and is prepared for information purposes only and does not purport to contain all matters relevant to any particular investment. Subject to any terms implied by law and which cannot be excluded, Guardian Vaults, shall not be liable for any errors, omissions, defects or misrepresentations (including by reasons of negligence, negligent misstatement or otherwise) or for any loss or damage (direct or indirect) suffered by persons who use or rely on such information. The opinions expressed herein are those of the publisher and/or the author and may not be representative of the opinions of Guardian Vaults, its officers, agents, representatives and employees. Such information does not take into account the particular circumstances, investment objectives and needs for investment of any person, or purport to be comprehensive or constitute investment or financial product advice and should not be relied upon as such. Past performance is not indicative of future results. Due to various factors, including changing market conditions and/or laws the content may no longer be reflective of current opinions or positions. You should seek professional advice before you decide to invest or consider any action based on the information provided. If you do not agree with any of the above disclaimers, you should immediately cease viewing or making use of any of the information provided.