Please provide your details to reserve space at Guardian Vaults.
Please provide your details to reserve space at Guardian Vaults.
Please provide your details to reserve space at Guardian Vaults.
Please provide your details to reserve space at Guardian Vaults.
Please provide your details to reserve space at Guardian Vaults.
Safe Deposit Boxes
From Guardian Vaults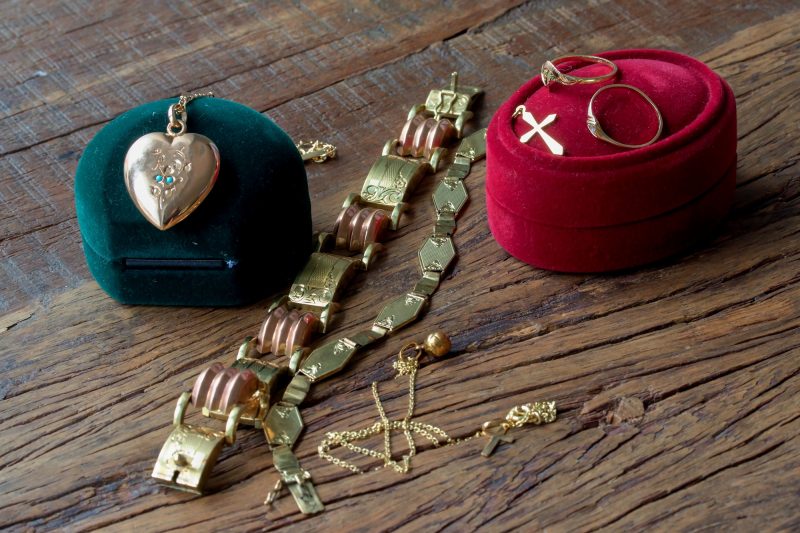 Jewellery Storage in a Pandemic
The COVID-19 pandemic has hit the global economy hard, creating an economic uncertainty that many haven't experienced in their lifetimes. Economic crises, including the one caused by the novel coronavirus, can lead to an increase in robberies and burglaries. Your valuables are at risk right now, but you can protect them by transferring them to a state-of-the-art facility for jewellery storage. Then you'll have the peace of mind that comes with knowing that your jewellery will be safe, even during the worst pandemic of this generation.
Why Home Storage isn't a good idea during pandemic
For most people, the logical place to keep their jewellery is at home. Some even opt to spend money on home security solutions to keep these valuables from harm's reach. Many also think that since they are working from home these days, that its safer to keep the jewellery and valuables at home. Keeping such valuable items at home exposes you and your family to the risk of intrusion or theft regardless of how advanced the technology you use or how thorough your insurance policy is.
It has been reported recently, that the crime rate is starting to fall across Melbourne as lockdown restrictions and the threat of coronavirus fines start to have an impact on crooks. The drop in crime during the restrictions was credited to people being at home more, but that also resulted in a slight increase in aggravated burglaries. Life under lockdown is not only changing how people live, but also how crime occurs. With restrictions predicted to be extended and business closures and job losses combined, it tends to make criminals reckless. This could lead to aggravated robberies, even when the homeowners are at home. A Melbourne resident recently had to fend off a pair of armed intruders with nothing but a musical instrument, when they stormed into his Truganina home overnight. He was lucky to have escaped with a few scratches and broken windows, but why take a chance when it comes to safe guarding your valuables and jewellery. Recent home burglaries data from the Australian Bureau of Statistics reveal the below 2020 figures.
| | | |
| --- | --- | --- |
| State | Percentage of population that had been broken into | Number of break-ins |
| NSW | 1.9% | 57,500 |
| VIC | 2.2% | 54,200 |
Home safes are always at risk of violent break-ins, aggravated robberies which could result in not only damage to your property but also risk to your life and well-being.
You Can't Replace Sentimental Value
Writing under the pen name Invisible Woman, Helen Walmsley-Johnson detailed a personal story about jewellery theft in her Guardian column. Upon returning home from a school run, she noticed the door was open. She inspected the house and realised some items were missing. Many of the items were easily replaceable, but that could not be said for her jewellery box. She noted that the jewellery wasn't valuable, but it had sentimental meaning. The burglar ran out with jewellery that had belonged to her grandmother and mother. She was insured and replaced the items, but she wasn't able to replace the sentimental value. She tried to find things that had meaning to her, but there's no real replacement for family heirlooms.
If she placed her belongings in jewellery and valuable items storage, she wouldn't have been forced to part with those memories. Sentimental value cannot be replaced, so invest in secure jewellery storage. It's the best way to hold onto your valuables during and after the pandemic.
"These secure vaults for jewellery are safe and secure, and you can choose who has access."
HOME STORAGE IS RISKY, EVEN DURING ECONOMIC BOOMS
While the coronavirus pandemic is the perfect time to use a safe deposit for jewellery, home storage is never secure. Burglaries are far too commonplace in Australia, so if you store your jewellery and other valuables at home, you are assuming huge risk. Burglars have hit more than 20 percent of Australian homes at some point. The burglars stole property at 74 percent of those households.
You might think you can trick potential burglars by hiding your jewellery or using a safe, but they are skilled at finding hiding places and cracking safes. Sometimes, burglars even walk out with the entire safe so they can crack it at home. It's not a risk worth taking when it comes to your jewellery.
GUARDIAN VAULTS SAFE DEPOSIT BOXES – CONVENIENT, SECURE, AND AFFORDABLE
Fortunately, you have an easy solution to this problem. Instead of being a victim, utilise the advanced and secure jewellery storage solutions at Guardian Vaults. These secure vaults for jewellery are safe and secure, and you can choose who has access. The state-of-the-art facility for storage even has Saturday hours at some locations so you can access your items when needed. You don't want a criminal to walk away with your jewellery, so it's time to relocate it to a safe deposit box. Then you don't have to worry about losing sentimental items.
(Note: Guardian Vaults would like to inform clients that the William Street and Collins Street facilities in Melbourne will reopen 3 days a week on a restricted basis, commencing Monday 17 August, 2020. The health and well being of our clients and staff remain a priority for us during this ongoing pandemic, so access will be permitted on a strictly exception basis for extenuating circumstances only. For more details click here: important notice on our business days and hours here)
Disclaimers: Guardian Vaults Holdings Pty Ltd, Registered Office, Scottish House, 100 William Street, Melbourne, Victoria, 3000. ACN 138618176 ("Guardian Vaults") All rights reserved. Any reproduction, copying, or redistribution, in whole or in part, is prohibited without written permission from the publisher and/or the author. Information contained herein is believed to be reliable, but its accuracy cannot be guaranteed. It is not designed to meet your personal situation. Guardian Vaults, its officers, agents, representatives and employees do not hold an Australian Financial Services License (AFSL), are not an authorised representative of an AFSL and otherwise are not qualified to provide you with advice of any kind in relation to financial products. If you require advice about a financial product, you should contact a properly licensed or authorised financial advisor. The information is indicative and general in nature only and is prepared for information purposes only and does not purport to contain all matters relevant to any particular investment. Subject to any terms implied by law and which cannot be excluded, Guardian Vaults, shall not be liable for any errors, omissions, defects or misrepresentations (including by reasons of negligence, negligent misstatement or otherwise) or for any loss or damage (direct or indirect) suffered by persons who use or rely on such information. The opinions expressed herein are those of the publisher and/or the author and may not be representative of the opinions of Guardian Vaults, its officers, agents, representatives and employees. Such information does not take into account the particular circumstances, investment objectives and needs for investment of any person, or purport to be comprehensive or constitute investment or financial product advice and should not be relied upon as such. Past performance is not indicative of future results. Due to various factors, including changing market conditions and/or laws the content may no longer be reflective of current opinions or positions. You should seek professional advice before you decide to invest or consider any action based on the information provided. If you do not agree with any of the above disclaimers, you should immediately cease viewing or making use of any of the information provided.