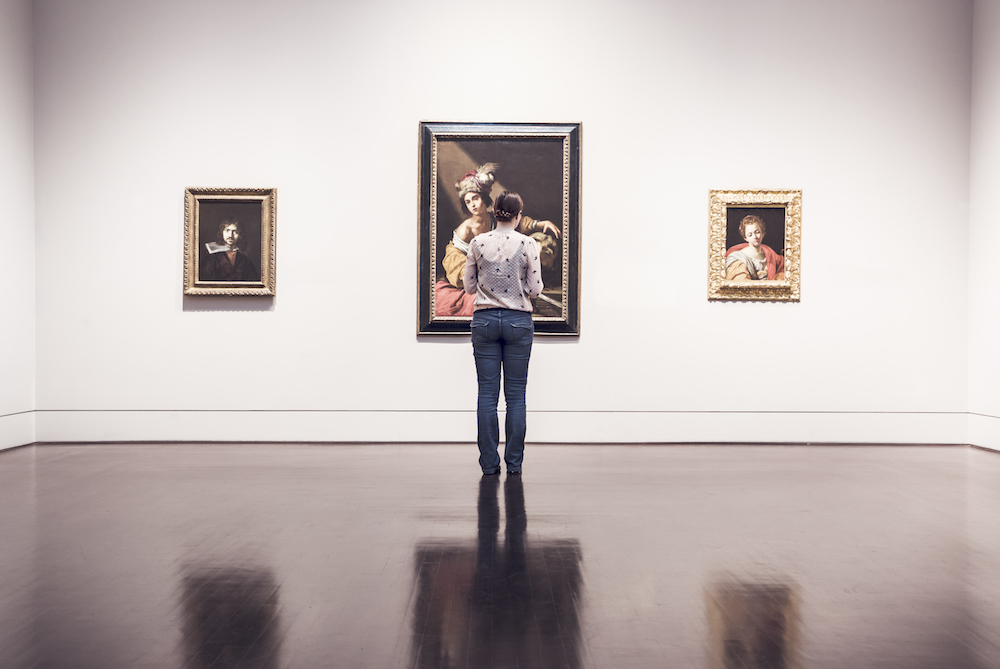 Guardian Vaults Art Storage as an Investment
Within any investment portfolio, diversification is paramount. While a financial advisor or accountant may have previously only recommended the staples of property and shares, the advent of Self Managed Super Funds (SMSF) meant that alternative investments can provide a more personal approach to the funding of an individual's retirement.
SMSFs are an extension of the provision for retirement income without government assistance – through the Aged Pension – that was introduced under the Compulsory Superannuation Contribution Scheme in the Hawke/Keating government. As the superannuation industry evolved the Howard/Costello government introduced a more flexible version with the introduction of SMSFs that would allow individuals to contribute at their own discretion under strict regulations.
A significant investment gaining popularity, outside the usually considered scope for an SMSF, is art. This can be through paintings, sculptures, drawings/sketches or photographs – art in its many forms provides a unique form of investment. It differs from other investments as it not only offers a potentially increased financial return, but it also identifies an individual's preferred aesthetic. As such, it represents a perfect combination for investing.
It's important to remember, however, that if art is procured as an investment towards an SMSF, there are specific governance requirements regarding security, storage, and insurance.
Primarily, valuable art has to be insured. This is a basic requirement – for the trustees of the fund and under statutory requirements, it is mandatory for any piece of art to be insured under the SMSF name. Upon purchase, insurance is required within 7 days.
Secondly, the location of the art is strongly regulated. It cannot be displayed, located or held on the premises of the beneficiary or a related party. It is required to meet the 'sole purpose test'. For all intents and purposes, this means that the art needs to be stored off site, as it is solely for the funding of retirement.
It is incumbent upon the trustees of the SMSF to identify the location of where the valuable art will be safely and securely stored through the SMSF minutes. And while it may be tempting to have your art investment on show for appreciation in your home or office, if the art is stolen or damaged, the insurance will be void. The ATO will then most likely audit the SMSF, which can encounter significant penalties.
It makes sense to store your valuable art investments in a secure facility like Guardian Vaults. With a wide range of vaults and storage units, we have the expertise to ensure your artworks are stored safely.
As demand increases for valuable art storage, Guardian Vaults are providing substantial and specific needs of SMSF art investments. These include humidifiers for longer term preservation and art racks for suitable handling. And of course, insuring your valuable stored art is simpler and less expensive when it's kept in a secure vault away from your home.
The security and safety of your valuable assets provided through Guardian Vaults Art Storage satisfies all SMSF requirements. Contact us about storing your art today.
Disclaimers: Guardian Vaults Holdings Pty Ltd, Registered Office, Scottish House, 100 William Street, Melbourne, Victoria, 3000. ACN 138618176 ("Guardian Vaults") All rights reserved. Any reproduction, copying, or redistribution, in whole or in part, is prohibited without written permission from the publisher and/or the author. Information contained herein is believed to be reliable, but its accuracy cannot be guaranteed. It is not designed to meet your personal situation. Guardian Vaults, its officers, agents, representatives and employees do not hold an Australian Financial Services License (AFSL), are not an authorised representative of an AFSL and otherwise are not qualified to provide you with advice of any kind in relation to financial products. If you require advice about a financial product, you should contact a properly licensed or authorised financial advisor. The information is indicative and general in nature only and is prepared for information purposes only and does not purport to contain all matters relevant to any particular investment. Subject to any terms implied by law and which cannot be excluded, Guardian Vaults, shall not be liable for any errors, omissions, defects or misrepresentations (including by reasons of negligence, negligent misstatement or otherwise) or for any loss or damage (direct or indirect) suffered by persons who use or rely on such information. The opinions expressed herein are those of the publisher and/or the author and may not be representative of the opinions of Guardian Vaults, its officers, agents, representatives and employees. Such information does not take into account the particular circumstances, investment objectives and needs for investment of any person, or purport to be comprehensive or constitute investment or financial product advice and should not be relied upon as such. Past performance is not indicative of future results. Due to various factors, including changing market conditions and/or laws the content may no longer be reflective of current opinions or positions. You should seek professional advice before you decide to invest or consider any action based on the information provided. If you do not agree with any of the above disclaimers, you should immediately cease viewing or making use of any of the information provided.
Please provide your details and we will contact you to discuss your needs.
Please provide your details to reserve space at Guardian Vaults.
Please provide your details to reserve space at Guardian Vaults.
Please provide your details to reserve space at Guardian Vaults.
Please provide your details to reserve space at Guardian Vaults.
Please provide your details to reserve space at Guardian Vaults.