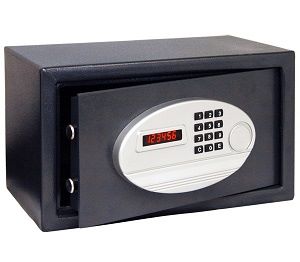 Fireproof Safes- What to know and look for when buying one
Australian consumers understand the importance of protecting their valuables. Based on data from Google, an estimated 1 million people search for home safes every year. These homeowners want to protect their valuables from all possible risks.
Home safes were originally designed to prevent theft. However, most Australian homeowners recognise that the possibility of a burglary isn't the biggest threat they face. People are more likely to lose their possessions in a fire than a burglary.
Fireproof safes were invented to address this risk. There are a number of fireproof safes on the market. It is important to make an informed decision because cost-effectiveness and reliability vary by brand.
The following factors must be taken into consideration when selecting a fireproof safe.
Ability to withstand intense temperatures
The average home fire has a temperature of around 600°C. Since some fires are hotter than this, most experts agree that it is important to have a home safe that can survive a temperature of at least 843°C.
The majority of fireproof safes are able to survive these temperatures. However, they don't necessarily protect the contents. Documents stored in the safes can combust at temperatures of 177°C or higher.If you are storing a flash drive, DVD or other electronic devices, they could be damaged if the temperature exceeds 52°C.
Make sure the safe is properly insulated so your contents won't be destroyed in a fire. Every safe has a different internal temperature rating. You need to find one that is appropriate for the types of content you will be storing.
Industry testing authorities provide a number of different ratings to help you choose the right fireproof safe. These ratings include:
The amount of time that the safe can survive exposure to a fire
The level of impact stress a safe can withstand during a fire
The type of explosion that the safe can survive
You will need to consider the different scenarios that can arise before selecting a safe. Prices vary, but most fireproof safes cost between $3,000 and $5,000. The GDF ES1200 is a mid-tier fireproof safe that costs $3,495.


Cash rating of the safe
While fireproof safes are designed to prevent fire damage, burglary and other risks are also factors of consideration. Higher quality safes are more trusted by people that need to protect more valuable contents. Each safe has a cash rating, which helps homeowners decide whether it is worth the investment. If you need to store very valuable content, such as jewellery or the deed to properties that you own, you may want to invest in a safe with a $20,000 cash rating rather than one with a $5,000 cash rating.
Industry testing authorities assign cash ratings to different safes. Compare them carefully before making a selection.
Waterproof
The risk of flooding is also a concern for Australian homeowners. In fact, flood risk is a serious issue for many Aussie homes. Over 1.3 million Australian homes have a flood risk rating.
The good news is that most fireproof safes are also flood resistant. However, it is still a good idea to compare water protection ratings on each safe before making an investment. If you live in an area with a high flood risk, it is a good idea to buy a highly waterproof safe.
Know your options
Storing your valuables in a highly rated safe is important. However, you may feel that paying for a valuable safe is too expensive. Don't worry – there are other options.
You can also choose to rent a safe in an offsite storage facility such as Guardian Vaults. There are two benefits of this option. First of all, you won't need to pay a large upfront fee. Also, you will have the added protection of keeping your safe in a highly secure premise, giving you confidence that your valuables are protected.


Please provide your details and we will contact you to discuss your needs.
Please provide your details to reserve space at Guardian Vaults.
Please provide your details to reserve space at Guardian Vaults.
Please provide your details to reserve space at Guardian Vaults.
Please provide your details to reserve space at Guardian Vaults.
Please provide your details to reserve space at Guardian Vaults.