Gold and Silver News
From Guardian Vaults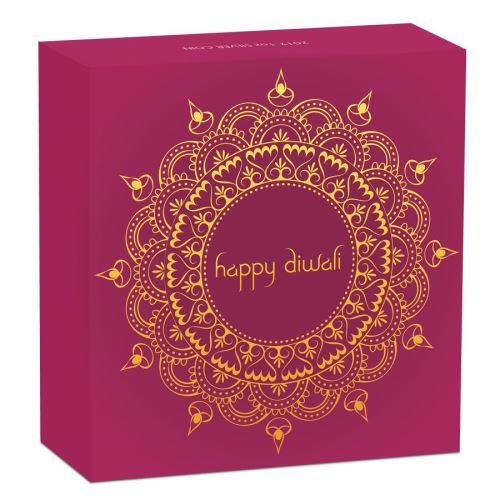 Diwali Festival 2017 at Guardian Vaults
Diwali, the much-anticipated annual Festival of Lights, is nearly here! Diwali translates to 'row of lamps' and is one of the biggest celebrations in the Indian community. It signifies the victory of light over darkness, good over evil, knowledge over ignorance and hope over despair.
In celebration of Diwali 2017, from 17th October to 24th October we will be holding selected gold and silver bullion bars and coins at our offices for you to purchase. There are limited quantities available for immediate delivery.
Call our offices today or click on the images below to access our online bullion platform to secure your order.
To discover additional gold and silver investment products available at Guardian Vaults, contact our team in Melbourne or Sydney.
Sydney: 02 9283 5570
Melbourne: 03 9606 0588
onlinesales@guardian-gold.com.au
Disclaimers: Guardian Vaults Holdings Pty Ltd, Registered Office, Scottish House, 100 William Street, Melbourne, Victoria, 3000. ACN 138618176 ("Guardian Vaults") All rights reserved. Any reproduction, copying, or redistribution, in whole or in part, is prohibited without written permission from the publisher and/or the author. Information contained herein is believed to be reliable, but its accuracy cannot be guaranteed. It is not designed to meet your personal situation. Guardian Vaults, its officers, agents, representatives and employees do not hold an Australian Financial Services License (AFSL), are not an authorised representative of an AFSL and otherwise are not qualified to provide you with advice of any kind in relation to financial products. If you require advice about a financial product, you should contact a properly licensed or authorised financial advisor. The information is indicative and general in nature only and is prepared for information purposes only and does not purport to contain all matters relevant to any particular investment. Subject to any terms implied by law and which cannot be excluded, Guardian Vaults, shall not be liable for any errors, omissions, defects or misrepresentations (including by reasons of negligence, negligent misstatement or otherwise) or for any loss or damage (direct or indirect) suffered by persons who use or rely on such information. The opinions expressed herein are those of the publisher and/or the author and may not be representative of the opinions of Guardian Vaults, its officers, agents, representatives and employees. Such information does not take into account the particular circumstances, investment objectives and needs for investment of any person, or purport to be comprehensive or constitute investment or financial product advice and should not be relied upon as such. Past performance is not indicative of future results. Due to various factors, including changing market conditions and/or laws the content may no longer be reflective of current opinions or positions. You should seek professional advice before you decide to invest or consider any action based on the information provided. If you do not agree with any of the above disclaimers, you should immediately cease viewing or making use of any of the information provided.