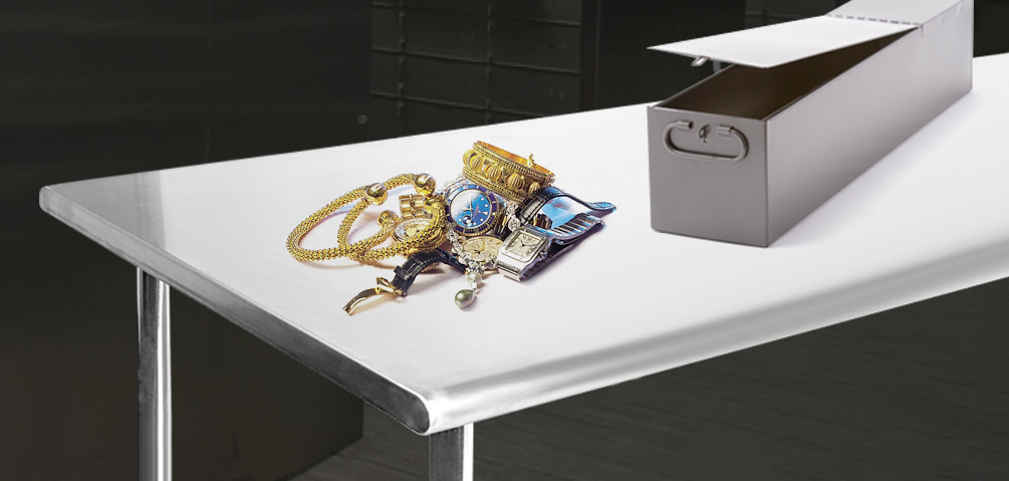 jewellery safe deposit box- Why Have One?
It's not just jewelry to you. It's memories. It's your past, pieces handed down through generations. That gold necklace from your grandmother, the one you store in your home safe and insure, might have a specific value according to that insurance policy but, in reality, is entirely irreplaceable and beyond value.
The Issues With Jewelry Home Storage
While there are adequate home security solutions for the jewelry you place so much personal value in, those solutions come at a price. Besides the obvious costs of a reliable, technologically advanced home safe and insurance policy, storing your valuables in your home exposes you to risk of intrusion and theft. No matter how impenetrable that safe or thorough that insurance policy, neither can give you the peace of mind that off-site, absolutely secure storage answers can provide.
A Better Way
Old fashioned solutions don't always work well in this fast-paced, complicated world. Although a home safe might have been the preferred method to store your jewelry decades ago, Guardian Vaults now offers you a better way. Using a state of the art facility to provide you the best in secure jewellery storage measures, Guardian Vaults also gives you the convenience you need for a busy lifestyle.
Our family friendly security answers to your irreplaceable jewellery and valuables — and the memories they hold within them — can provide keys to additional family members and feature a comfortable client lounge. In terms of cost efficiency, you'll be surprised by the affordability of Guardian Vaults and our storage options. In fact, after a comprehensive study into Australia's ten largest insurers, our storage prices tend to be lower than the average cost to add your jewellery to a home and contents policy.
Final Word
There's no substitute for memories and tradition. What others might see as pieces of jewellery are irreplaceable heirlooms to you. Don't entrust your jewellery with outdated home solutions that are often more expensive, afford less security, and make your home and loved ones more susceptible to danger. With three convenient locations, advanced and secure jewellery storage solutions, and the convenience you need, Guardian Vaults is the better way.
Please provide your details and we will contact you to discuss your needs.
Please provide your details to reserve space at Guardian Vaults.